| | |
| --- | --- |
| Southern California Primate Research Forum | |
About the Forum

The Southern California Primate Research Forum (SCPRF) was founded in 1994 as a way to bring together primatologists, students of primate behavior, and other interested persons for regular exchanges of ideas and information. The Forum meets one Saturday each year for a mini-conference featuring lectures by local and visiting scholars in the fields of primatology and human behavioral origins. We also encourage students from local universities to become involved and present findings from their graduate research. The Forum host rotates among the campuses of any interested southern California college or university, as well as the major zoological parks. Recent hosts have been USC, UC San Diego, UCLA, CSU Fullerton, CSU Long Beach, the Los Angeles Zoo, and the San Diego Zoo. Some meetings have themes, such as primate conservation, Darwinian feminism or the study of primate culture, and we invite speakers from across the US who can address topics that are of interest to local researchers, students, and zoo personnel.

Proceeds from the gate donations are used to fund airfares and stipends for future forum speakers.

Please note that this website tends to get updated shortly before the 'next' forum, with the result that the "Program for the Next Forum" stays up for a good while after that forum has taken place. Hopefully that does not cause too much confusion.

A.P.E.S. Presenting APES. Saturday, March 20, 2021 Speakers: Gabriella Skolar, Raffaella Commitante, Robin Morrison, Kara Walker, and Christopher Walker. This will be a Zoom Forum; see Program for link.

Essentials of the programs from past Forums, including some handouts etc.

Email Raffaella Commitante for general information, to ask about upcoming Forums, volunteer to host a Forum, or to pre-register for the next Forum.

Email Raffaella Commitante to sign up for email and/or hardcopy announcements of future Forums [please include "SCPRF" someplace in your email; a message that says, in total, "please sign me up" is a little ambiguous...]. We'd like to go paperless, so please indicate whether you need hardcopy. [Note: We are having tech difficulties with at least some interfaces [e.g., AOL.com]; if clicking the link doesn't work, please just copy out the address: rcommitante@fullerton.edu ]

<!a href="SCPRFlinks.html">

<!A sampler of links from the organizers.>

Maps to Forum locations

Note:Because both campuses and Forum locations change, and it isn't always easy to upload current maps, be sure to confirm current locations against dates of the maps available here. We'll make every effort to see these are updated, but ...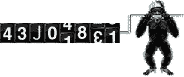 For comments/problems concerning this site, mail to jjmoore@ucsd.edu
Site created 20 September 1999
Photos by Jim Moore, all rights reserved